The Lowe Alpine Baby Seat was the answer to a live project undertaken with Lowe Alpine which involved finding a solution to their vast amounts of surplus fabric.  
 Targeting families and 'walking with babies,' the baby seat relieves the parent from holding their child for a short period of time whilst out and about. It can be fastened on to a sturdy tree branch or play equipment to support and entertain a baby, much like a door bouncer. 
Various prototypes were explored and developed to discover the best design.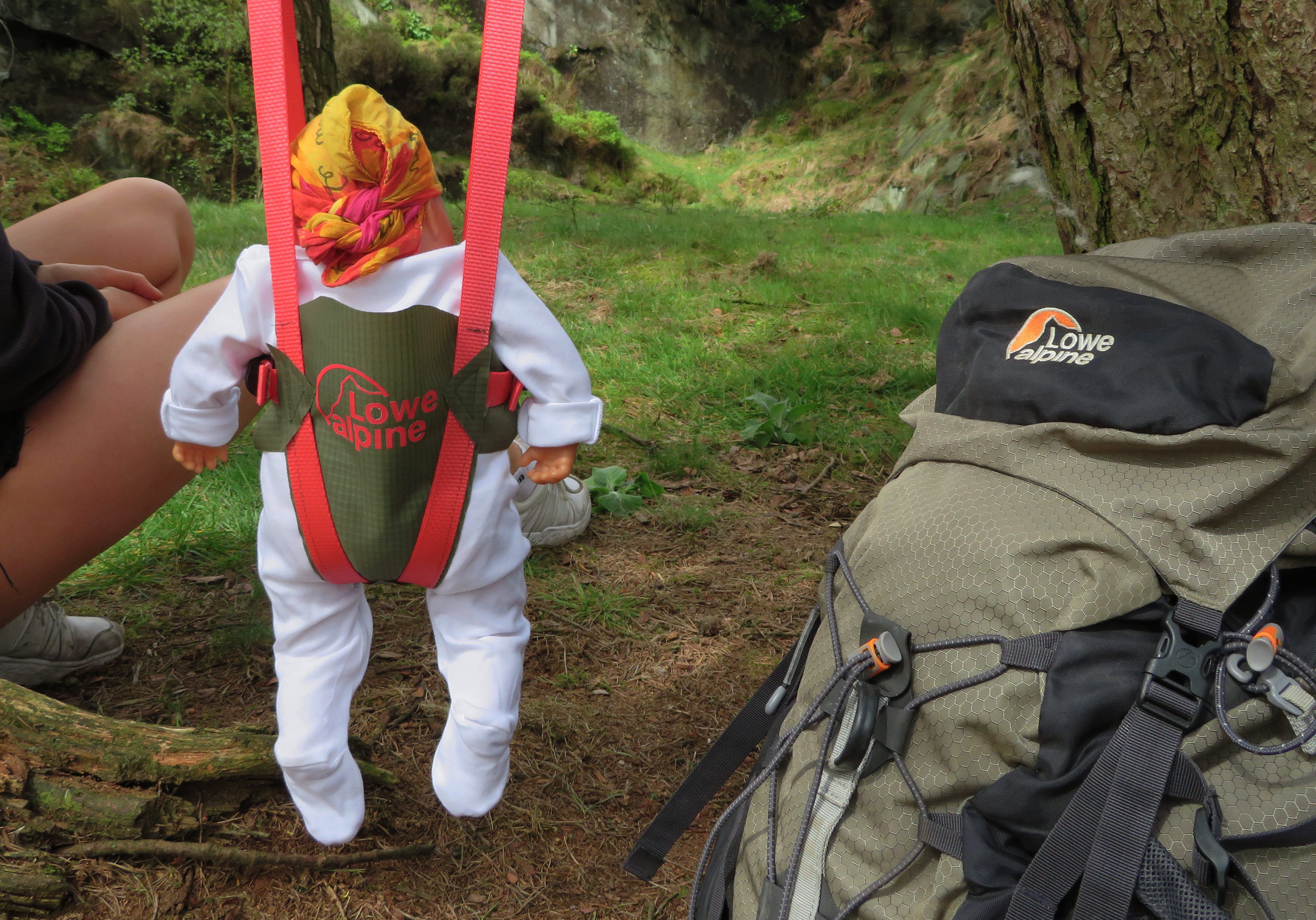 The idea stemmed from the possibility of incorporating a baby sling or carrier with a regular Lowe Alpine pack. However, it was identified that there was a need for a product to temporarily hold and support a baby on a break during a family walk.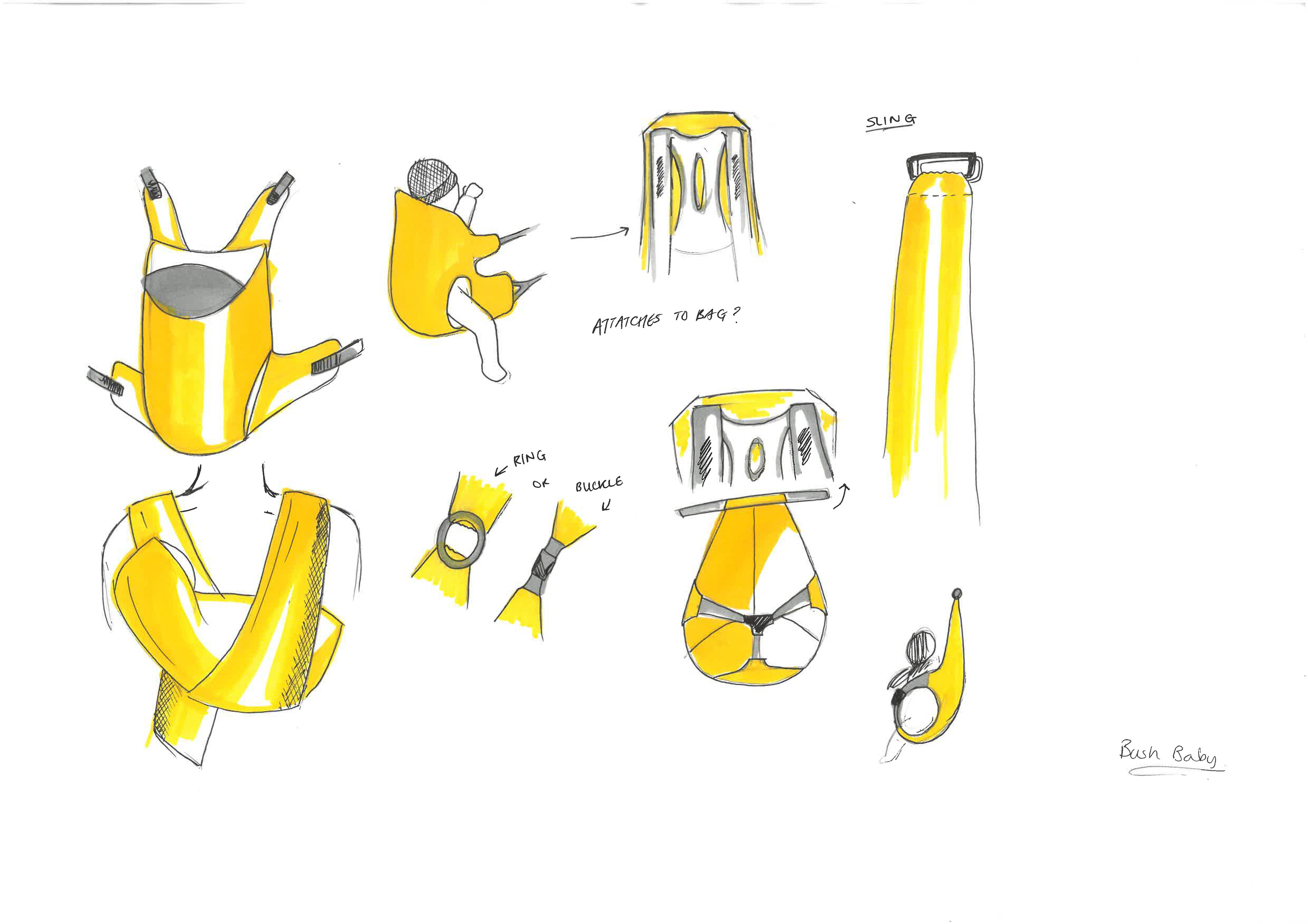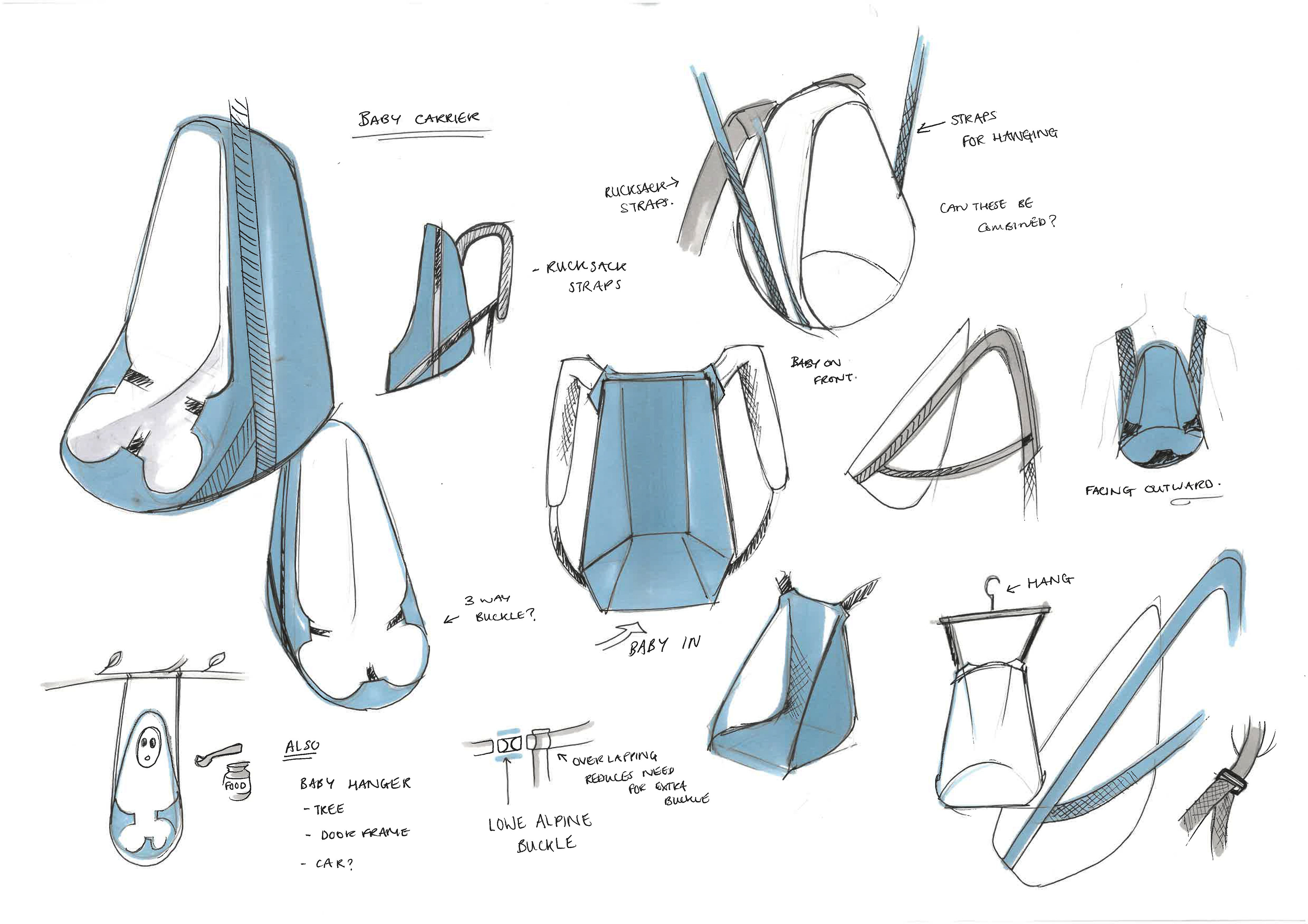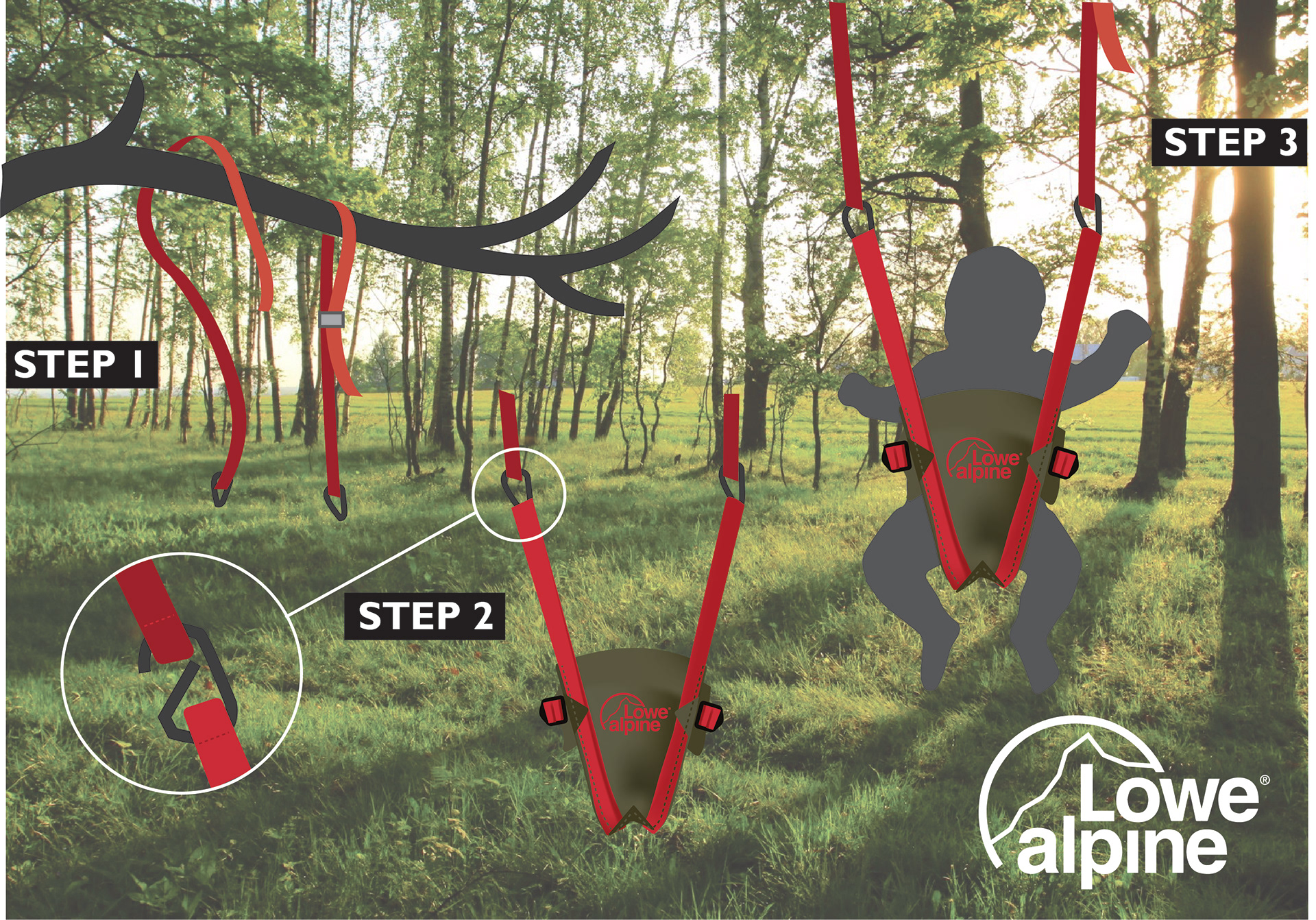 Another solution to use the waste material was creating a simple bib design that would need minimal manufacturing processes. These would be available in different designs that relate to the outdoor lifestyle Lowe Alpine represents. 
The circle cut out from the neck of the bib would be used to make a marketing tag to ensure maximum material usage.