Inspired by the effect of light, natural textures and the need for creating division in the home, Bay successfully allows for a concentrated working space to be created within the home, without segregating or isolating. 
With a goal to design a product for Bolia, Danish furniture company, the idea for Bay stemmed from the need for working areas to be created in the home without compromising on style.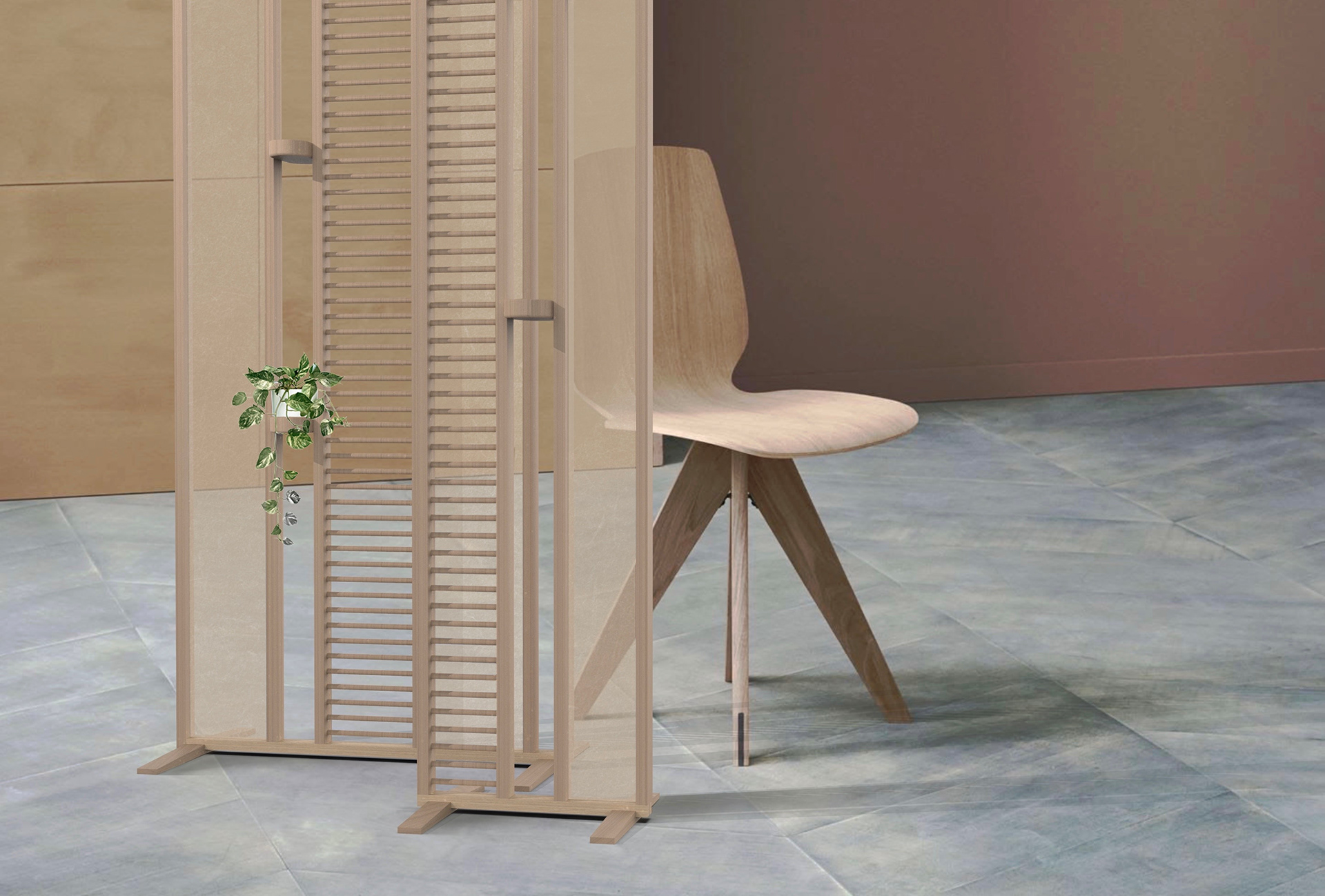 The solution? A multi functional room divider. 
In three sizes, the minimalistic structures are designed to be placed on their own or layered together to increase visual privacy. The natural wood trays create a base for plants to hang and intertwine with the design or simply provide a touch down base for keys or loose change. 
The combination of Japanese Warlon sheets and solid oak dowels creates a soft balance, which would compliment any Scandinavian interior.